Volvo S80 Review: 2008 Volvo S80: luxurious smooth-driving car
The 2008 s80 model is an improvement over the original S80 launched by Volvo, and still retains the tag of being the biggest luxury sedan among the models from the Volvo factory. The car still relies on front wheel driven technology for superior performance. This car can be classified as a luxury sedan because of its unique styling and the focus on comfort. A popular sedan, this 5 passenger vehicle is welcome in the market.
As for looks, the body is molded well and radiates luxury. The controls are easy to manage and the car is a cozy sedan which offers performance and comfort for everyday travel. It is worth the money because it is after all, a Volvo! Of course, there are other cars that look better and perform even better, but somehow, this 2008 Volvo S80 model captures attention and qualifies as a good sedan with excellent safety for everyday travel. Safety surpassing excellence is a fact common with all cars from Volvo. The collision alarm system, cruise control and Personal Car Communicator along with the wonderful Blind Spot Information System are all great new features on the safety front. As for fuel economy, all the trims are quite good, going at about 15 mpg on the city roads and about 23 mpg on the highways.
The sound system of new Volvo S80 is excellent if you want some great music on the highways. The interiors are plush with leather upholstery, adjustable seats and a nice-looking control panel that does not scare you off! The packages include a good sports package for the S80 trims. It is bigger than the other deans from Volvo but certainly not a full fledged luxury car. It is still a midsize sedan with slightly cramped rear seats which might be a problem for tall passengers. The improvements in engine design and the amazing safety features of the S80 make it a good buy. Overall, the S80 is a comfortable option for those wanting a midsize luxury car from Volvo.
Engine: 3 out of 5….. 235-311 hp in the trims offers reasonably good performance.
Transmission: 3 out of 5…. 6 speed automatic transmission is a standard feature and very convenient.
Handling: 3 out of 5… good for a luxury sedan but could always improve.
Safety: 4 out of 5 … excellent safety features, the car excelled in the tough road test.
Value 3 out of 5… $49,000 is slightly expensive but the car is worth the dollars you pay.
Tech Specs
Body: 4-door and 5-passenger seating luxury Volvo sedan
Engine: the trim with a v8 engine performs very well on the road test while the other trim is just about okay.
Transmission: convenient 6 speed automatic transmission.
Torque: 325 at 3950 (ft-lbs) for the v8 S80 trim.
Power: the v8 engine offers 311 hp at 5950 rpm
Tires: all wheel driven option available, front and rear disc brakes, independent suspension, radial tires.
Verdict: good luxury car but not for speed fans.
For: looks and comfort.
Against: hardly any cons but could perform better.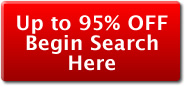 Tags: