Nissan 350Z Roadster Review: new sports car Nissan 350Z Roadster
Nissan Motor Co., Ltd has come out with the Nissan 350Z roadster, a speedy sports car meant for adventure on the road. Among the Z cars of Nissan, this model belongs to the fifth generation. The 350Z comes in many different trims and is mainly available in two styles, which are the roadster and the Nissan coupe. Introduced by Yutaka Katayama, the Z design is the basis for the 350Z. The car is simply a beauty meant to be driven in style. In fact, the driver must match the car in terms of style and performance! It is simply irresistible.
Based on the powerful V6 design, the car is sleek and is also competitively priced. The roadster is good for speed and for routine conveyance as well. Just like the other cars in the Z range, this roadster is also a no-compromise car that focuses on performance, style and comfort simultaneously. The Japanese car makers have always been famous for speedy machines, and the Nissan 350Z is no exception. The convertible roadster model has a soft-top. This top is operated by power and can easily be lowered in 20 seconds or so. Although not better than its coupe counterpart, the 350Z roadster is good enough for swift acceleration on the roads. The car's brakes and steering are excellent as expected. The wheels are responsive and the grip gives control.
On the outside, the car looks stunning. The design is wheel centric and the bonnet is impressive looking while the monocle headlights grab attention. Inside, the instrument panel is loaded and stylish. The basic trims are nearly Spartan though functional cabins, with not much space. The Touring model is even more luxurious, in terms of leather seats and much more. All the rear wheel driven trims come with a V6 engine of 3.5 liter. Enthusiast, Touring and Grand Touring are available. In all, this car is an ideal buy if you are not too concerned about luxurious interiors. Performance and style can compensate to an extent in this speedy roadster. Overall, the car scores at least an 8 on 10.
Engine: 4 out of 5….. The powerful v6 engine delivers, albeit a bit noisily to announce its presence
Transmission: 3 out of 5…. Transmission is okay, though nothing spectacular.
Handling: 3 out of 5… can get tough on rough roads.
Safety: 4 out of 5 … standard safety features.
Value 4 out of 5… $35,000 to $40,000 is okay for a good sports car.
Tech Specs
Body: convertible, 2 door 2 passenger sports car.
Engine: standard 3.5 liter, V6 engine at 306 hp, achieving fuel economy of 17/24 mpg (city/highway)
Transmission: standard 6-speed manual transmission with overdrive for all trims, with an optional 5-speed automatic transmission with overdrive.
Torque: 268 at 5200 (ft-lbs): Grand Touring
Power: 306 at 6800 rpm Grand Touring trim
Tires: Grand Touring has 18 inch radial tires
Verdict: great looking, smartly priced speedy roadster. The Nissan 350Z is very good for performance if you ignore the slightly cramped interior.
For: exteriors and good acceleration.
Against: interiors are disappointing and the handling gets messy on tough roads.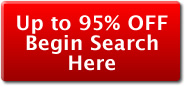 Tags: