Mitsubishi Lancer Review: 2009 Mitsubishi Lancer: Mark with difference
Mistsubishi has come up with three models the Mitsubishi Lancer GTS, Mitsubishi Lancer Ralliart and the Mitsubishi Lancer Evolution GSR, for the year 2009. All three models are state of the art as far as vehicular technology goes.

Mitsubishi Lancer GTS
Compared to the 2008 version the Mitsubishi Lancer GTS 2009 version is a race car like model with a bigger engine than the previous version with 2.4 litres and 168 horsepower capacity. The pros of this model include a strong engine, racy styling and a good fuel economy. The only con seems to be interior bits which are like bargain-bins. The price range of this car is between $18,640 – $23,190.
In the 2009 model of the Mitsubishi lancer GTS The improvement in the engine has removed the necessity of constant shifting which was required with the 2008 models' 2.0 lt. engine. At curves the car is energetic but doesn't have as firm a grip on the road as a sportier model. All in all the Mitsubishi Lancer GTS is a fun to drive car and worth its price.

Mitsubishi Lancer Ralliart
The Mitsubishi Lancer Ralliart is equipped with a turbocharged, more powerful engine with four cylinders, which makes it sportier than the GTS model. This car resembles the other Mitsubishi Lancer model, the Lancer Evolution which is a very high powered car. It has a twin-clutch transmission and an all wheel drive feaure.
As far as looks are concerned the Mitsubishi Lancer Ralliart is very aggressively styled and has a macho look about it. It has a twin exhaust system. The inside has not been changed much compared to the 2008 model but there are paddle shifter similar to the Evolution model. The features of the car stand to make it a popular model and chances are that the base price of the car will increase quickly. The Mitsubishi Lancer has Recaro seats, a 650 watt audio system from Rockford Fosgate with nine speakers, HID headlights, a thirty GB Navigation system with a hard drive, a power sun roof and Sirius satellite radio.

Mitsubishi Lancer Evolution GSR
The 2009 Mitsubishi lancer GSR has a 2.0 liter engine, 291 hp engine, with 3000 rpm and 18 inch wide wheels. It has an all wheel drive feature and a six-speed clutch. The steering wheel is large and the brakes have a very high stopping power and bite making it a safe car. The most interesting feature of the Mitsubishi Lancer Evolution GSR is the steering switch which allows you to change the steering to suit different road conditions like tarmac, snow or gravel and almost any speed. The wider wheels give a terrific grip on any surface.
The interior of the Mitsubishi Lancer GSR is much more comfortable and roomy compared to the other Lancer models. The exterior is aggressively styled with blistered fenders for the wider wheels and a rear diffuser in the back bumper flanking two big exhausts. These features and the price at $50,000, make the Mitsubishi Lancer GSR a rally car which you can drive to work.
Technical specifications:
Engine GTS:  2.0 lt.
Engine Ralliart: 2.4 litres
Max power Ralliart: 168 horsepower
Engine GSR: 2.0 liter engine
Max power GSR: 291 hp
RPM GSR : 3000 rpm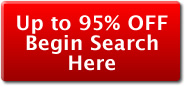 Tags: