Cheap BMW's For Sale at Minneapolis Government Auctions
Minneapolis government auctions have a history of providing cheap BMW's for sale.  There are several different branches of government that consistently hold auctions in the Minneapolis area that you can attend, and many of them host online auctions as well.  To give you a better understanding of what is available, here is a quick look at some of the best government auctions if you are looking to find a cheap BMW in the Minneapolis area. 
One of the best sources of BMW's that have been repossessed by the federal government is the US Marshal's auto auction.  The Marshal's service contracts out the auctions to local auctioneers to oversee and actually run the auction.  There is currently only one place in Minnesota to find the US Marshal's auctions and that is in Minneapolis.  The auctions are currently held by Classic Auto Storage Inc.  They hold seized vehicle auctions for the US Marshal's service approximately two times every year. 
All of the auctions take place in the Commons area and a preview time is always scheduled before the auction starts.  As with most government seized car auctions, all of the auto's are sold "as is" and all of them have clear titles.  Currently, there is no registration fee, which means that you can find a cheap BMW by just showing up.  There are also no minimum bids, which makes it even easier to find cheap BMW's for sale at Minneapolis government auctions.  If you have the winning bid, then you must pay 10% of the bid immediately and the rest is due by 4 pm, the following Monday. 
Another great source of cheap BMW's is auctions that are held by the local Minneapolis government.  Nearly all of the auctions held by the local government are at the Impound Lot.  The city currently contracts with SellerUsa.com to help auction off the impounded vehicle.  Public auctions are held the 1st Thursday of every month, which means that if you take your time, you can find a great deal on cheap BMW's.  In order to be admitted, you must have a bidding number and pay a non-refundable fee of $5. 
Once you have the winning bid on a cheap BMW, the entire payment must be made on the same day as the auction.  Since none of the vehicles have license tags, you need to request a free 21-day temporary permit if you are planning on driving the vehicle out of the Impound Lot.  In order to get a new title for the vehicle, you need to purchase a Bill of Sale at the Impound lot, at a cost of $10.  If any repairs are needed in order to pass inspection for permanent tags, they will be listed on the back of the Bill of Sale.
With so many great opportunities in the area, it is no surprise that you can find cheap BMW's for sale at Minneapolis government auctions.  Federal government auctions are only held twice a year, while local government auctions are held at the impound lot once a month.  As long as you keep an eye on the auction listings, finding a cheap BMW for sale doesn't have to be a difficult task.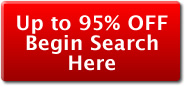 Comments Off

on Cheap BMW's For Sale at Minneapolis Government Auctions

Tags: