New Car Sales To Dry Up In Coming Months
The US Government's Cash for Clunkers rebate program has undoubtedly given the US auto industry the shot in the arm it needed to get it going again.  Many Americans have embraced the program and rushed out to trade in their "gas guzzlers" on a new car.  Car manufactures are hiring new staff to cope with the demand it has created for new cars.  The fact that the Government needed to extend the program from $1 Billion to $3 Billion after just the first week underlines how successful the scheme has been.
However, Jeremy Anwyl, CEO of the auto Web site Edmunds.com, said the US government incentives could dry up new car sales in September and October.  Along with a tight vehicle inventory, higher prices for new models arriving in the fall and consumers who are focused on finding a good deal may result in a lean few months for new car dealers.  Used car dealers, many whom have suffered during the Cash for Clunkers program, will welcome the end of the scheme.  But it has got more consumers into car lots over the past few weeks which should continue to create demand for new and used cars going forward.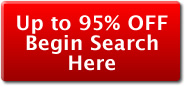 Comments Off

on New Car Sales To Dry Up In Coming Months

Tags: