Inspect Exterior of Vehicles before Buying at Auction
When you're trying to buy a vehicle through an auction, always remember: never take the car at first glance.
Auctions these days would normally require sellers to submit photos of their vehicles up for auction. This way, potential buyers can already start browsing and comparing before they proceed to the site. Auctioneers have strict guidelines with regard to photos. However, as part of due diligence, do the inspection.
One of the things you should learn to inspect is the car's exteriors. Here are some of the things you try to look for:
Body of the vehicle – First, check if the body and design of the car is what's reflected on the title and records. Pay attention to the color. Is it still the same? If it is, touch the body. Does it seem like it's newly painted?
Although many owners perform paint upkeep, a new paint can also mean a couple of red flags. It may not be the car's actual color or the paint is used to have defects such as rust. Try to spot for dents and scratches as well.
Lights – Are the lights still complete? Do they have bulbs inside? Now turn the lights on. Are all of them still working? How strong are the lights?
Tires – Even if the vehicle has excellent suspension and easy to maneuver, it's still a huge problem when it is fitted with poor tires. A tire is considered poor when it's already so worn. This is dangerous especially if you end up traveling in slippery roads as the tires may no longer have excellent traction.
One of the ways to check the tires is through a dime (or penny) test, which measures the tread depth. Get a dime and place it with one of the ribs (raised portions of the tires), with the head facing down. If you can already see most of the head, the tire needs to be replaced.
If the tires are also uneven, it could mean that there are issued with the vehicle's suspension and alignment.
Engine – Make sure that it's still in good working condition. It must not be rusty or corroding and do not emit a strong smell particularly when the car's turned on. Check the oil. It should not be leaking. When you dip a stick, you must not have oil.
Seams – Many car buyers tend to completely ignore the seams of doors and windows, but any damage in this area can mean a record of fender bender. Further, they may cause some issues with the doors and windows themselves.
What do you do if you see flaws during your inspection? You weigh the benefits and the risks.
Are the flaws minor?
Would you still get good value for your money even if you have to spend for some repairs?
Can you get a reasonably priced premium for its insurance?
When you're inspecting vehicles, it's best to bring along a car technician with you. The experience, knowledge, and expertise will further help you make the correct decision.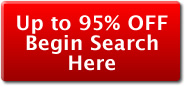 Comments Off

on Inspect Exterior of Vehicles before Buying at Auction

Tags: