Car Leasing Terms Explained-Part II
An alternative for people who don't want to make an investment in buying a car is to go in for car leasing. This works out especially for those who don't have a big bank balance nor are able to get financing due to their credit standing. Leasing is a form of long term renting of a car, which allows the user to just pay for that portion of the car that they are using, and there is no down payment involved as well.
And once the lease term is over, the leasing company repossess the car, and there the contract comes to an end. Some of the other car leasing terms are,-
1. Is a trade in possible while leasing a car?
When a person is looking to give away their old car, and instead of purchasing a new one, go in for leasing, they do get to save money on the lease. Make sure to note the amount of discount given, which will be tallied against the cost you bear while leasing the car.
2. Payment made during leasing-
What are you expected to pay at the time of signing the leasing agreement? Is there a minimum amount to be paid or do they have other charges levied during then? One needs to have this information ready so they know how the leasing agreement works.
And if the person is unable to meet the monthly payment, then what will happen to the car or the lease agreement?  Will the contract be terminated or will the owner get time to make the payment? This is something that needs to be discussed before hand.
3. Duration of lease
What is the minimum duration for which a lease can be taken?  It can vary from 1year to upto 5years.  When entering into a lease agreement, remember the service charges could go up after completion of 12months.  Check the schedule given for servicing and see if you can meet the financial demands.
4. Extension of lease contract
Can the lease period be extended if required?  Yes, it is possible, just that the monthly payment amount might go up a bit. Have a discussion in length with the leasing company to understand the terms regarding this clause. At times, a person would have leased out a car for 2years, with a plan of either buying their own after that or they might be looking at moving out of town.
5. Maturity of lease
How is the lease contract brought to an end? And is it possible to end the lease before it reaches the point of maturity? This could happen when there is a change of plans, and the person who has taken the lease has to move out, or shift to a different country. The contract will then be terminated. Or in case they are going to be within the same country, the contract will be transferred to a company in that locality, and the lease will continue to exist till it expires.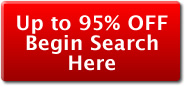 Tags: