Car Dealer Tricks To Watch Out For
A car dealer is one who helps people find their dream car by showing them the various options available. He works with a car company or showroom and his job is clearly defined – make as many car sales as possible and deploy any tactic that he deems fit for the situation. All they aim for is to convince the buyer that the car being shown is the best of the lot and the price quoted is the best.
For people who are looking to buy a car, the first place they head to is the nearest car lot. There they meet up with the car dealer, who puts on his smile and gears up for a sales pitch that will dazzle the customers.
Car dealers are known to have some tricks up their sleeve. Here are some of them to watch out for,
1. We offer the best price
Most dealers will tell you that the price they are quoting is the best there is. No other  car dealer can match it. This gets the buyer interested and sometimes they fall for the trick, giving in and paying a price higher than worth. And then dealers will tell buyers to go ahead and visit other dealers. Knowing that the buyer is tired, and not in the    mood to do more window shopping, they will win the deal.
2. Targets
The most common trick used by dealers at any given point of time is that they are working towards their targets. If a buyer approaches them in the beginning of a month, it would be "I haven't met my previous month's targets, so this deal would do the needful for me". In case of mid month, they would come up with something like "my manager has asked us all to work hard, and sell more cars than ever, so my targets have just shot up by another 10". And if you happen to visit during last few days of a month, they will put you on a trip with "oh, please sir, I shall give you the highest discount, and if you were to buy this car, I would be eternally grateful".
3. High trade in rates
If it's a case of trade in, the dealer will tell the prospective buyer that he can offer X amount for the trade in. The price quoted by him will be higher than what the buyer expected, and he will happily make the trade in. But little will they realise that the dealer will have quoted the price of the new car higher as well, through which he makes the difference he lost on the trade in.
4. Repayment break ups
When a person makes a purchase on a monthly payment basis, they do not really make note of the amount that is paid out every month. The dealers are known to play around on this, where in they increase the monthly payments by a few hundreds, which finally amounts to quite a bit.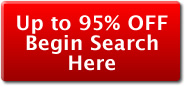 Tags: